Contact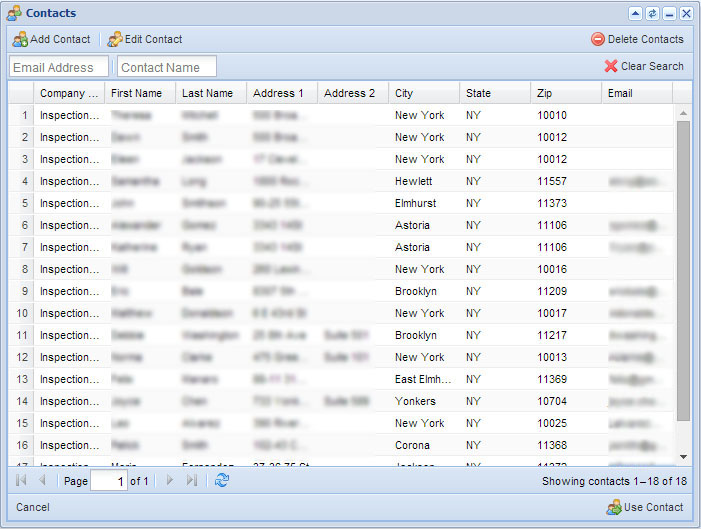 Search Features:
You can search Contacts by:
Email Address
Contact Name
To clear the search field click the

Clear Search icon in the top right corner.
To Add A Contact
Click on Add icon.
Fill out the required information in the help window:
First Name
Last Name
Address Line 1 (to use location address click Use Client Address)
City
State
Zip
Click to enter phone number at the bottom of the page
You can choose to fill out the following information:
Company Name
Salutation
Address Line 2
Email address
Zip
Click Validate then Add Contact.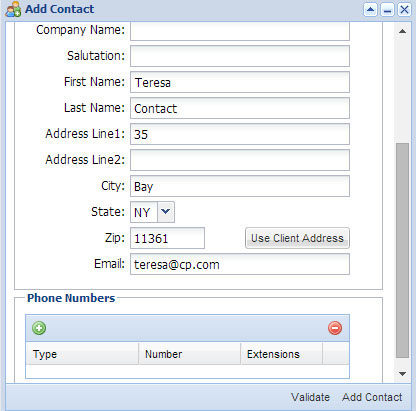 Edit Contact
To edit an already existing contact, click Edit Contact
Make the necessary edits in Edit Contact help window
Click Update Contact to complete.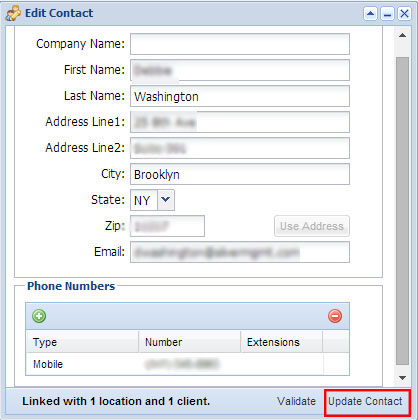 Delete Contact
To permanently remove a contact from Contact window
Select contact from the list
Click Delete Contact
Confirm deletion
Use Contact
To search and use an existing contact
Select contact and click Use Contact in the bottom right corner.